Google Author Page <![endif]-->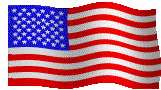 he time at Area 51 is:
His family and friends never knew he worked on special projects for the CIA. Fifty years later, the CIA admits the existence of the top-secret facility known as Area 51. Barnes, an Area 51 and Cold War veteran tells what brought him from a desolate childhood on a remote ranch in the West Texas Panhandle, and through an Army career in radar and missiles to Area 51 to serve the CIA as an electronic specialist engaged in stealth and clandestine exploitation of enemy aircraft.
FOLLOW TD BARNES
2
6,020 4 22
Posted Thornton D. Barnes

By Thornton D. Barnes Author Publisher