The time in the mountain is:
Radiation level today
LETHAL
DEFCON:
5
Purchase EMP -Nuclear Spring
Smashwords*** Amazon Kindle*** Amazon Paperback*** Barnes & Noble Nook*** Barnes & Noble Paperback *** CreateSpace Paperback*** Apple iTunes*** Kobo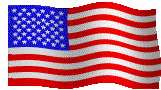 4-- 21 17 21

TEOTWAWK
The end of the world as we know it
Book 2 of the EMP series realistically depicts life two years post World War III. The survivors of a global EMP and nuclear exchange briefly venture out of their underground refuge in Yucca Mountain only to face battle with hostile foreign survivors. An embedded terrorist causes considerable death and ignites military action where Colonel Bradley's daughter tests a secret weapon. The survivors prepare for the next radiation storm and take refuge back in the mountain. .