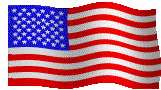 MILITARY CAREER OF T.D. BARNES


February 1954 - March 1964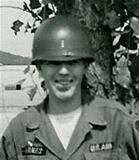 WHERE I SERVED

NIKE HERCULES AIR DEFENSE MISSILES
Click on images
After my tour in Korea, I spent a year at Fort Riley, Kansas while awaiting assignment to the Nike Ajax and Nike Hercules school at Fort Bliss, Texas. I attended school for 54 weeks learning the electronic maintenance of the various radar systems and the missiles.

HAWK AIR DEFENSE MISSILES
A few months after my graduation from the Nike Hercules radar and missile school, I volunteered and was accepted to a 6 month class on the HAWK missile and radar system. Shortly after my graduation, my battalion was deployed to Germany because of the Iron Curtain crisis.


UNIT ASSIGNMENTS

| | |
| --- | --- |
| Fort Ord | Camp Chaffee |
| FA Ops/Intel. Sp: Korea | BtryB31stFA Bn: Korea |
| BtryC1stFABn5thArty: Ft Riley | NikeAjax/Hercules:USARADSCHFTBliss |
| Hawk:USARADSchFBliss | BtryB6thMslBn52dArty(HAWK)BambergGer |
| OCS:HHBUSAAMOCSFtSill | JAG USARMJAG Ft. Sill |

Basic training and then Korea 1955 - 1956
Click on the images to enlarge. Photo captions will display at top of enlarged photo
Family after Korean tour 1956
Nike Ajax, Nike Hercules, & Hawk Missile schools Fort Bliss, Texas and then deployment to Germany 1956 - 1962
OCS Fort Sill, Oklahoma
See a broken link or error - Have a story or photo to add - - please let the webmaster know by E-mail

Contact Webmaster


1  
  6,865 1 21